Trophy Collection For Sale
Hi my name is David Howard from Kentucky. I am selling my whitetail deer collection, 43 years of mounts. I have several 34 mounts I would like to sell. All are from Kentucky, all bow kills and free range deer. I have 5 over 200": 2 are Kentucky Records: 1 at 258"; 1 at 251"; 1 at 244"; 1 at 221"; and 1 at 216".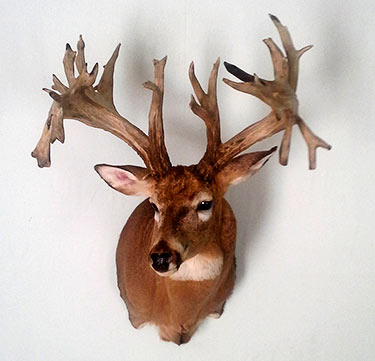 This is the 258 3/8" deer. #1 KY bow kill. All these deer have been on several different magazine covers.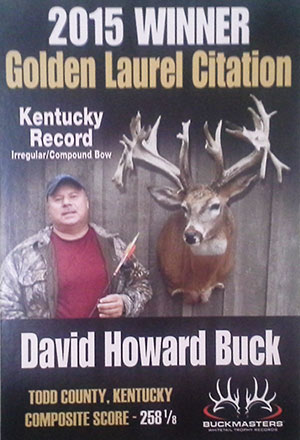 I'm selling my collection because I want to buy my own hunting land here in Kentucky. The farm I've been hunting for 23 years is coming up for sale and the owner wants me to try and buy it.
Phone: 606-260-5585
Email: dhbowhunter81@gmail.com